#whatprofessorswear
Some of us are teaching online, and some of us are teaching m2m (mask to mask). Some of us are teaching hyflex and hybrid. Some of us are staring into cameras. Some of us are gazing over masks, and some of us are doing both–teaching to students in classrooms and students online at the same time! Here's one thing we all have in common: We're all doing the best we can.
Let's start with the masks.
Well, we can't all be Lady Gaga, can we? But y'all still got some pretty cool masks. Let's take a look.
Some of us are wearing your uni brands on your face (like Caitlin is here):
Some of us are showing our favorite colors and animals (like Karol does here):
Some of us let cool patterns accent our style (like @DrCamHughes and Erika do):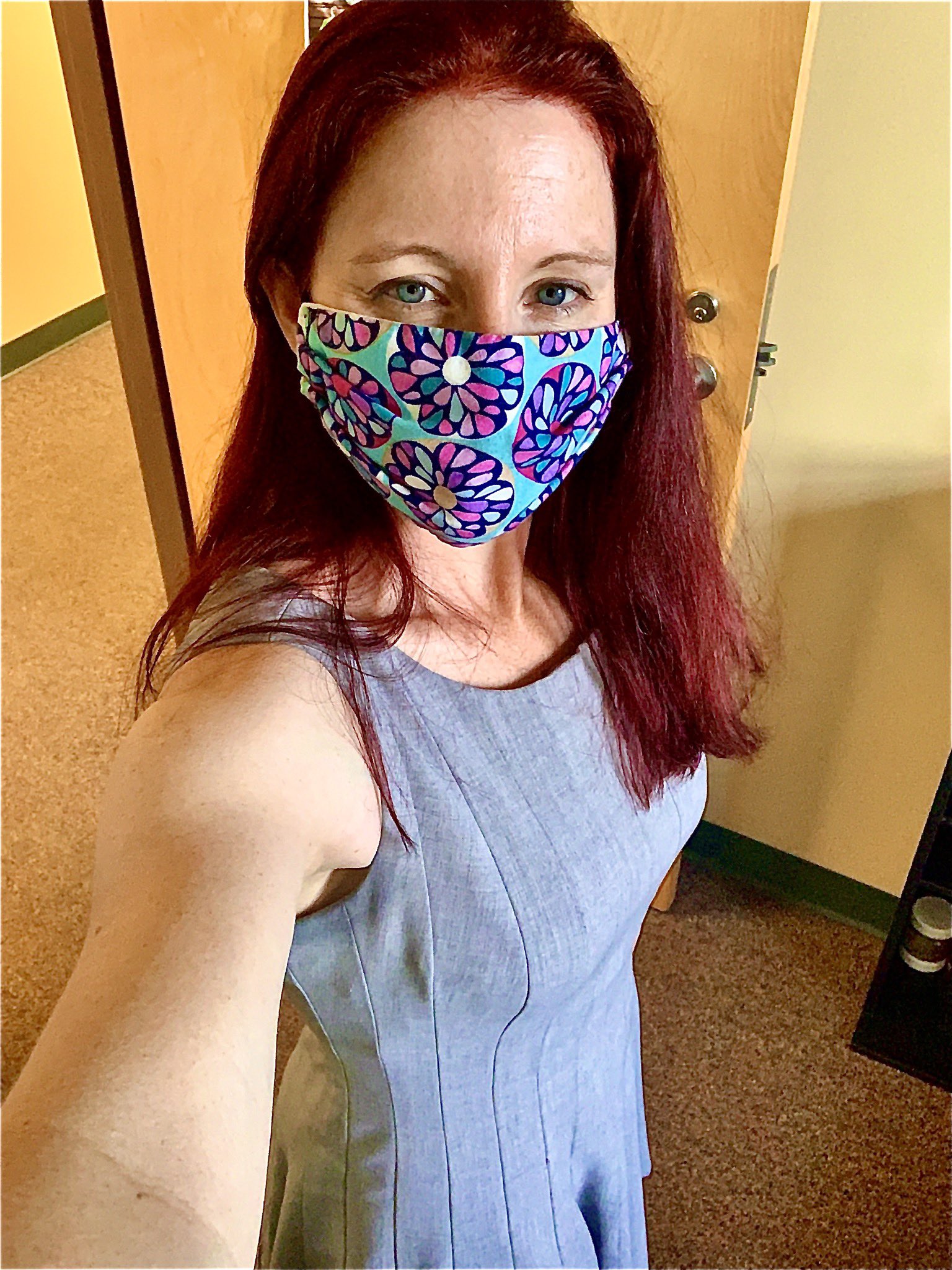 Some of us go for pretty-in-pink (like Monica does):
Some of us go for the university issued black (like Paul here):
And some of us are making masks for others (wow, Monica!):
Let's take a look at the unmasked:
Some of us, such as Erika, also remember to document that we have faces before we put on those masks!
Some of us who are teaching m2m are hanging out in our university offices taking mask breaks or getting ready to mask, like Kristen and Linda here:
Some of us actually dressed up the way we would normally dress for the first day of class, but actually sat in our offices and taught online (like Brett here):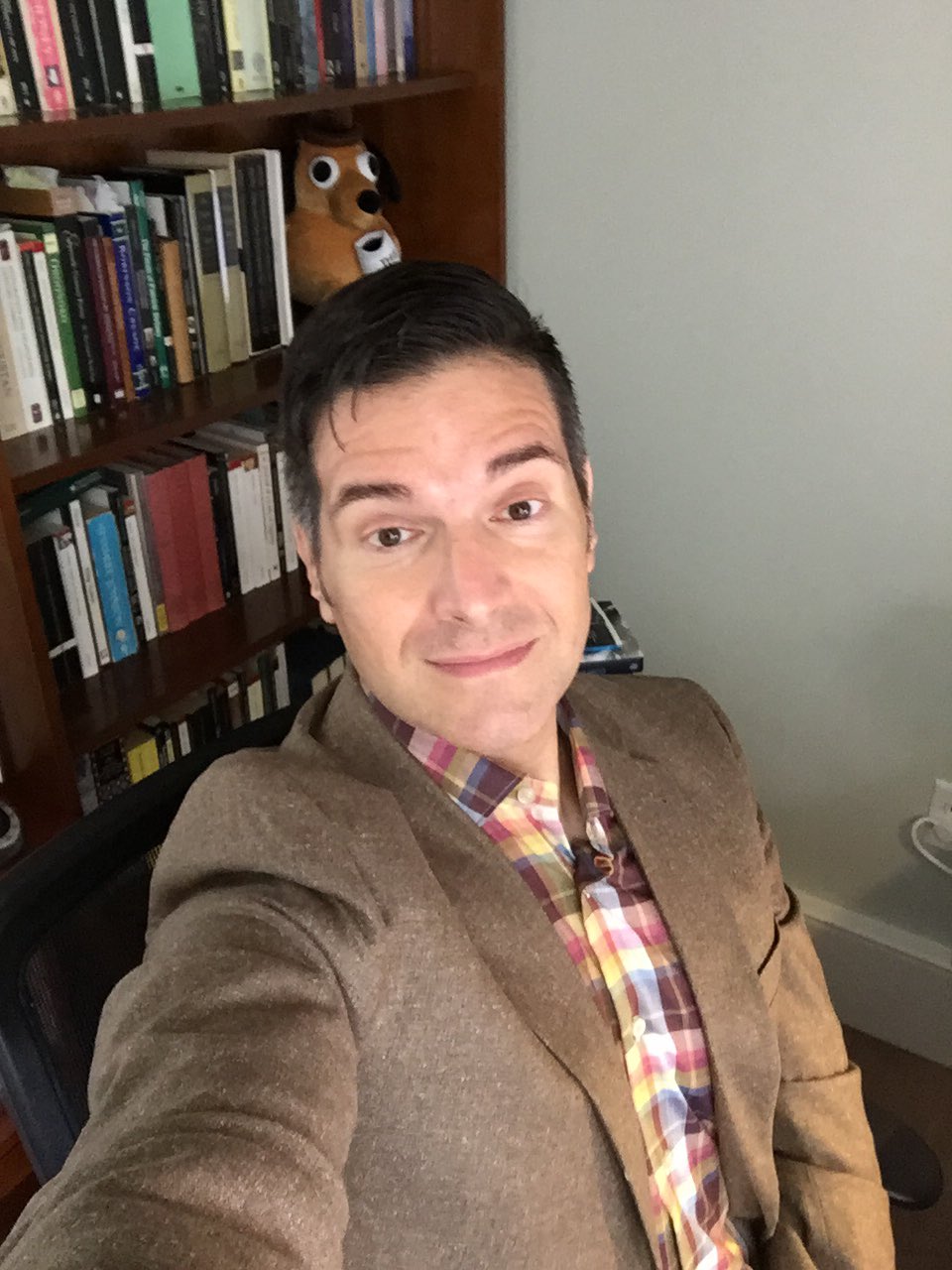 Some of us are happy to have made it to school with our masks and then back home to unmask (congrats, Jim):
Some of us are teaching online and sporting the "telemarketer" look (like Rhonda here–I had to go with your joke, Rhonda, but I'm sure your students will thank you for wearing the headset!):
Some of us are enjoying mask-free times and wearing lipstick (like Randi Marie and Vivian):
Some of us are enjoying not having to wear shoes (hi, @professorafox):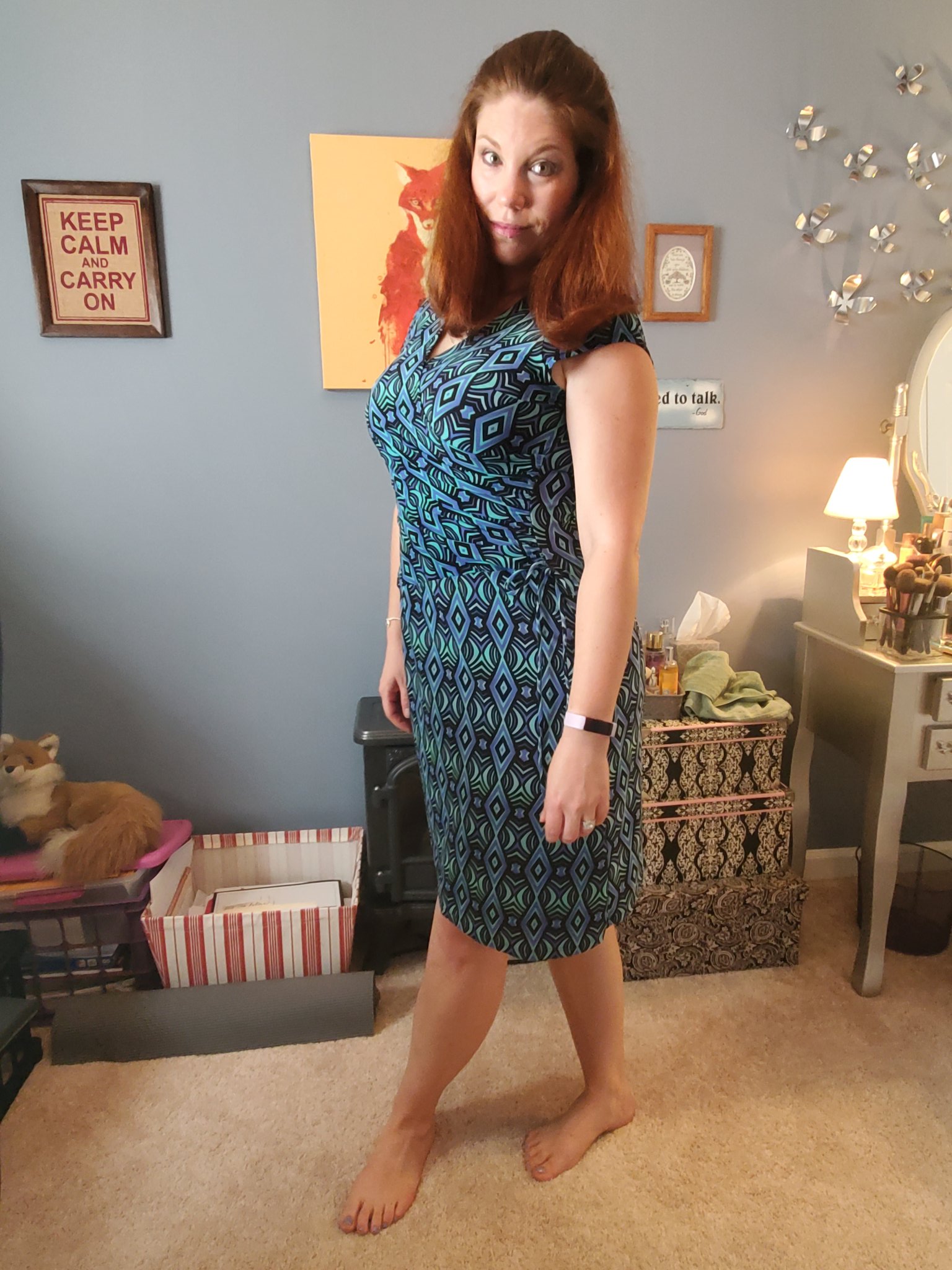 Some of us experiment with Zoom backgrounds (as Robin does):
Masked or Maskless?
And some of us forgot to take pictures! (I dedicate this empty space to you!)
What I Wore
I did not forget to take my picture! Oh, no!
I wore my Revlon "Cherries in the Snow" lipstick with my clear plastic glasses (which I haven't worn since March). I wore a zebra-print Rachel Zoe top I bought for $10 last fall when things were on sale at TJ Maxx. I never got to wear it, so I wore this new blouse that had been in my closet for almost a year. I wore some two-year-old RBX jogger pants to be comfy. Oh, yeah. Don't forget the blue hair!
Here's a close up of the blouse and pants:
Keep Calm and Zoom?
Was your first day the best first day you've ever had? Probably not. Was mine? Definitely not. I felt best at the beginning of the day. As the Zoom classes rolled on, I felt less confident about it all. I have hope, though, that things will get better day by day, week by week.
I'll keep reporting back with my Zoom wear. Feel free to send me pics of yours, too!
No matter what, try to keep calm and carry on as Lady Gaga does.