---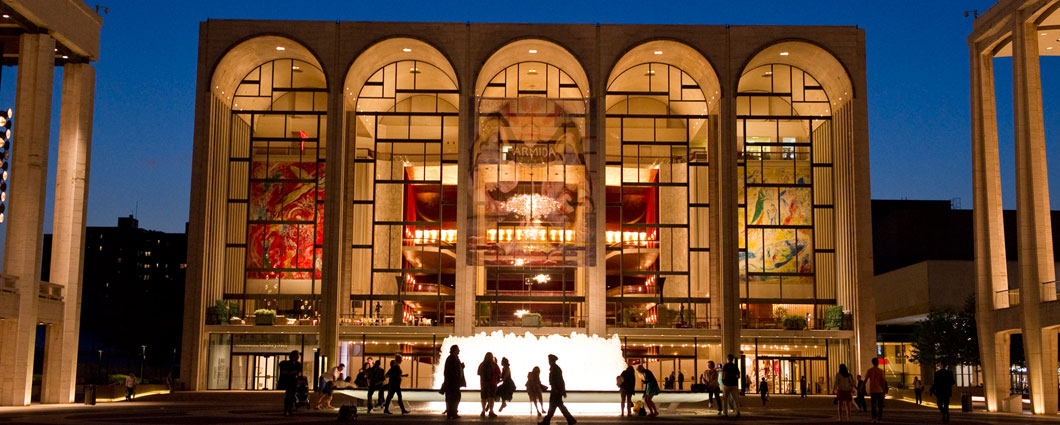 The COVID-19 world we live in now has taken a lot of stuff away from us. It hasn't given us much good, but it has gifted us something, and that is free opera streams!
On March 17 I began watching The Metropolitan Opera's free nightly streaming of their Live in HD series. These performances were originally staged over the last ten years at the Met in New York City. A single performance was recorded and then shown in theaters across the country on a single day. You had to buy tickets to the theater, and these tickets cost at least $25 per person. If you want to subscribe to Met Opera on Demand, it costs $14.99 a month.
The free streaming began on March 16, and at this point is continuing in perpetuity (I hope). I have watched almost all of the streams. Below I add my list arranged in alphabetical order by composer, and I explain what I thought about the productions. I share some pics from the Metropolitan Opera's webpages.
---
Adams' Nixon in China: I didn't actually finish this one. This was the first opera I have heard in English, and it was just weird. I didn't enjoy the language or the singing. Plus, the storyline was a little too "real" for me. See the title for a clue!
Bellini's Norma: I'll admit that I watched some of this in a focused manner, multitasked while watching most of it, and zoned out through some of it. It is a story of a Roman who basically has this affair with a Druid woman (and they have kids) and then dumps her for another Druid woman. It's a tragedy, and one of the most difficult operas to sing apparently for a soprano. The lead male character was a jerk, so I had a hard time getting into this one.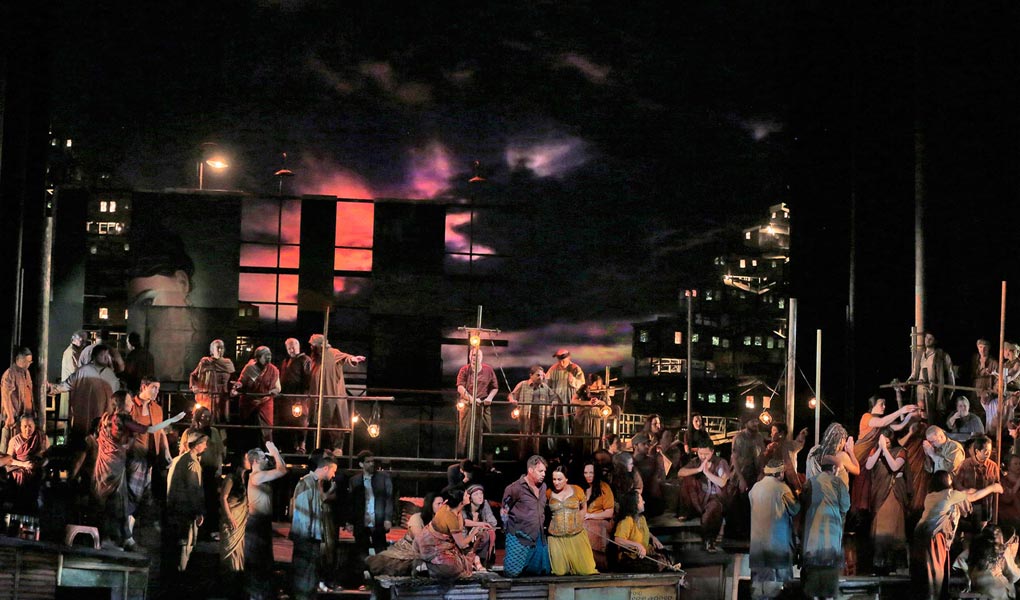 Bizet's Les Pêcheurs de Perles: This production starred my favorite soprano, Diana Damrau. It also starred two of my favorite male singers, one of whom is Mariusz Kwiecien. The costumes were bright. The music was beautiful. The love triangle was interesting, and the story did not end the way I expected it to conclude! Spoiler: a change of heart and none of them died, but one of the guys burned down the townspeople's homes to help his frenemy and love interest escape death by the mob.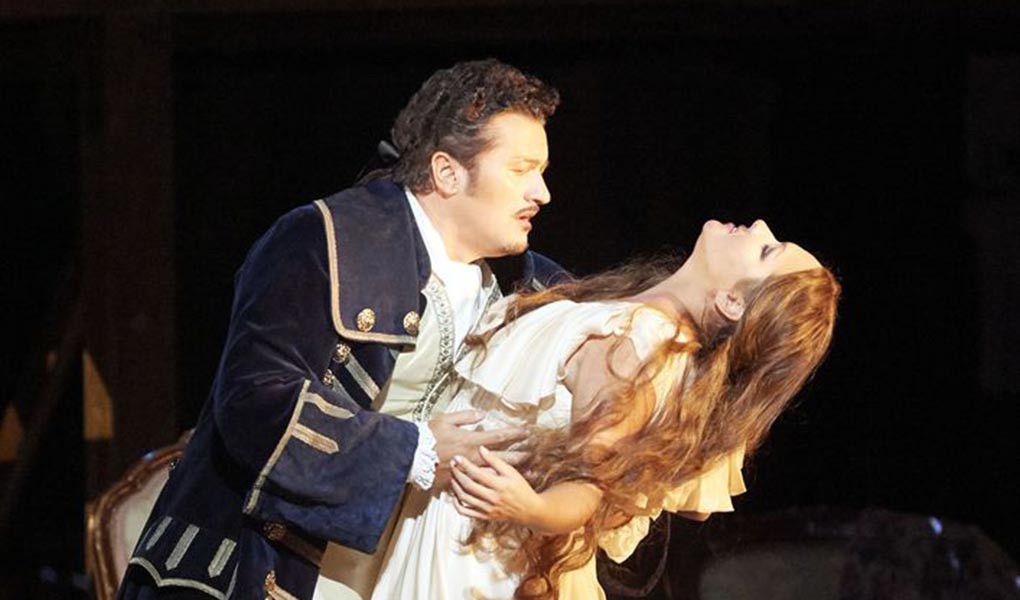 Cilea's Adriana Lecouvreur: This opera was quite sad. It is set partially in the theater of the 18th century and really reminded me of a play I read during my dissertation planning, Lee's Rival Queens. The protagonist is an amazing actress, and her nemesis is a princess. In the end Adriana dies a tragic death at the hands of her rival, and it's so sad because unlike so many heroines who welcome death in operas, she does not. She says she doesn't want to die even though she knows she has been poisoned and will soon perish in the arms of her lover. The soprano, Anna Netrebko, said in an interview how difficult it is to play this part because she actually feels so emotional every time she performs it.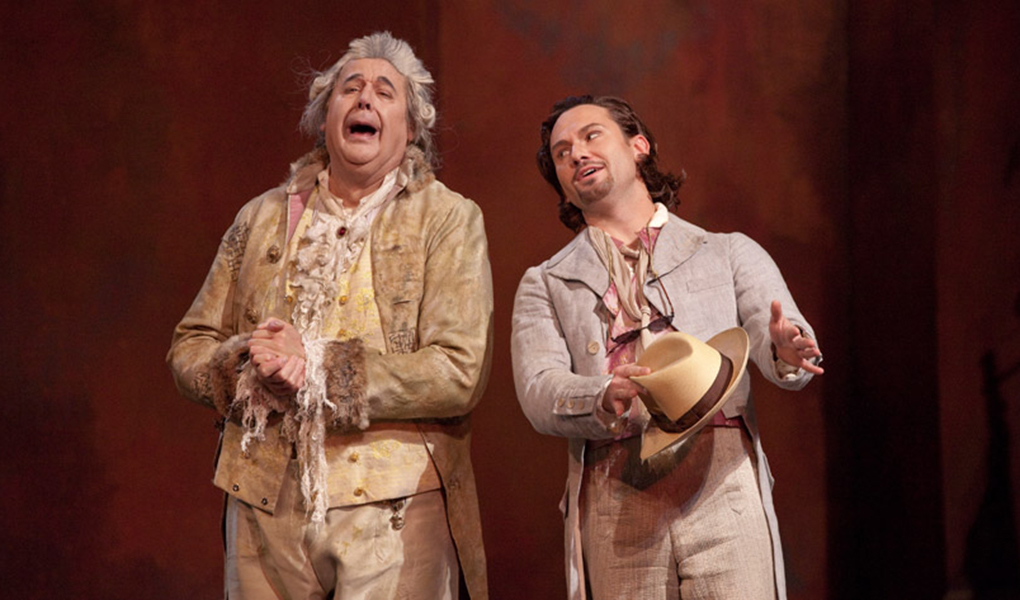 Donizetti's Don Pasquale: I loved this one! The quick singing was a feat. It made me smile. The premise is there's this old guy who wants to deny his nephew his inheritance by marrying a young woman, and then he finds out why old men should never marry young girls–they'll make your lives miserable. The fun of this opera, too, is that the young girl is in love with his nephew and the old guy's own doctor is in on the joke to dupe him into thinking he's marrying his sweet, innocent young sister. Nope!
Donizetti's La Fille du Régiment: This was one of the first few operas I watched, and it was a comedy. Lots of silliness. I enjoyed it. It had a lot of physical comedy.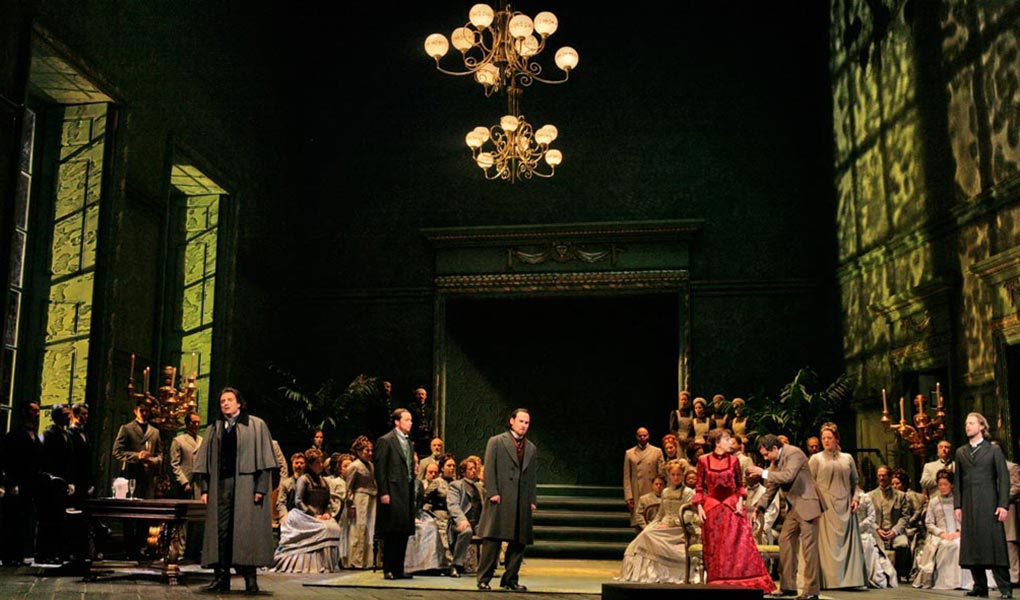 Donizetti's Lucia di Lammermoor: I remember seeing this opera in person at the Tennessee Theater sometime before 2011. I remember loving the end of this one because Lucia goes crazy! This is an interesting tragedy that shows what happens when you try to control a woman. Let's say just don't! She gonna give you a bloodbath!
Dvořák's Rusalka: OMG, this one was amazing. It is basically The Little Mermaid, but darker–much darker. The Met production is amazing. I mean there's a water nymph and a guy painted in green who is a water gnome (Rusalka's dad). The "Eric" character is not nearly as nice; he's a jerk and he gets what he deserves in the end; unfortunately Rusalka does not have a happy ending.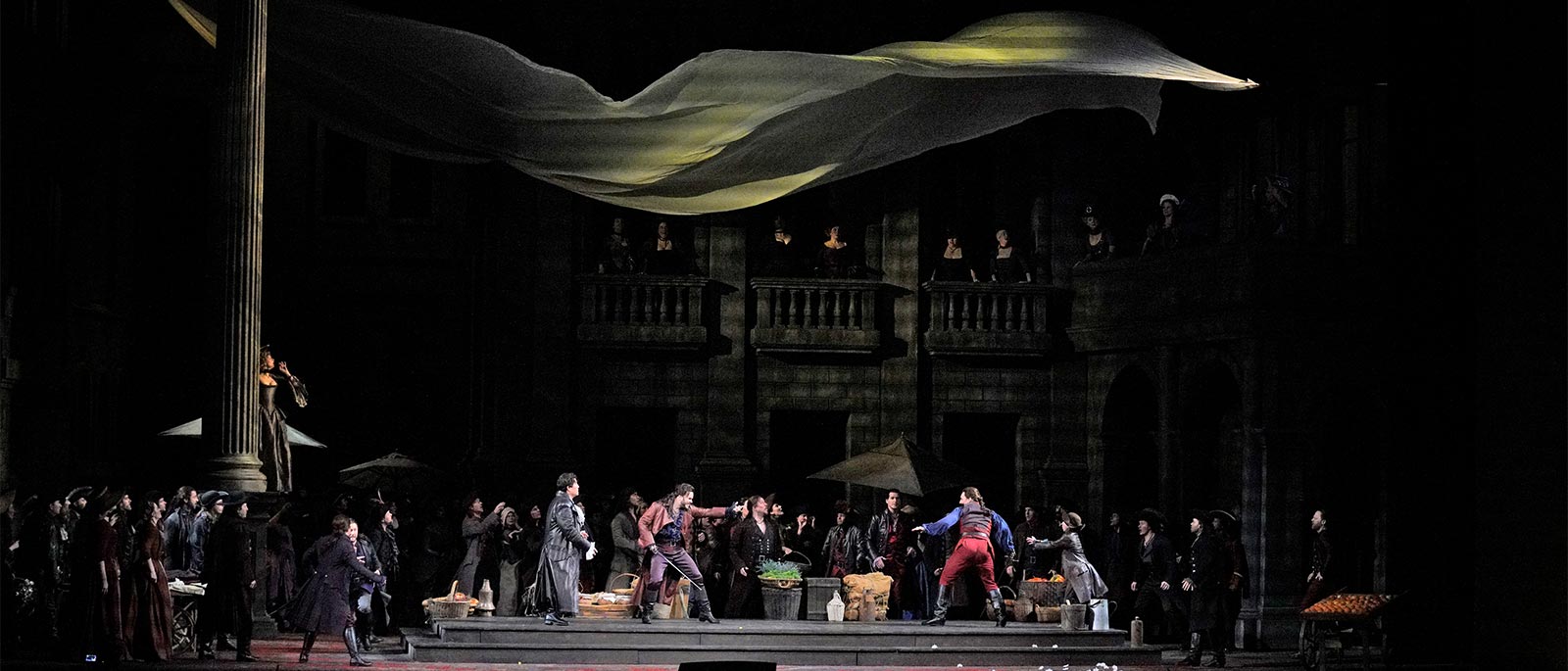 Gounod's Roméo et Juliette: This production is one of my favorites so far. It was Shakespeare, so yay, but it was not. This production was set in the 18th century, which I love. It starred Diana Damrau and Vittorio Grigolo, whom I enjoy watching and listening to separately but together so much more! The adaptation was interesting, too. It kept all the right stuff from the Bard's play, while cutting what it needed to cut. The staging was gorgeous. I felt happy after watching this play even though of course it's a tragedy. It just made me so happy to see such beauty and hear the fantastic music. I also thought the singers had great chemistry. The love was believable.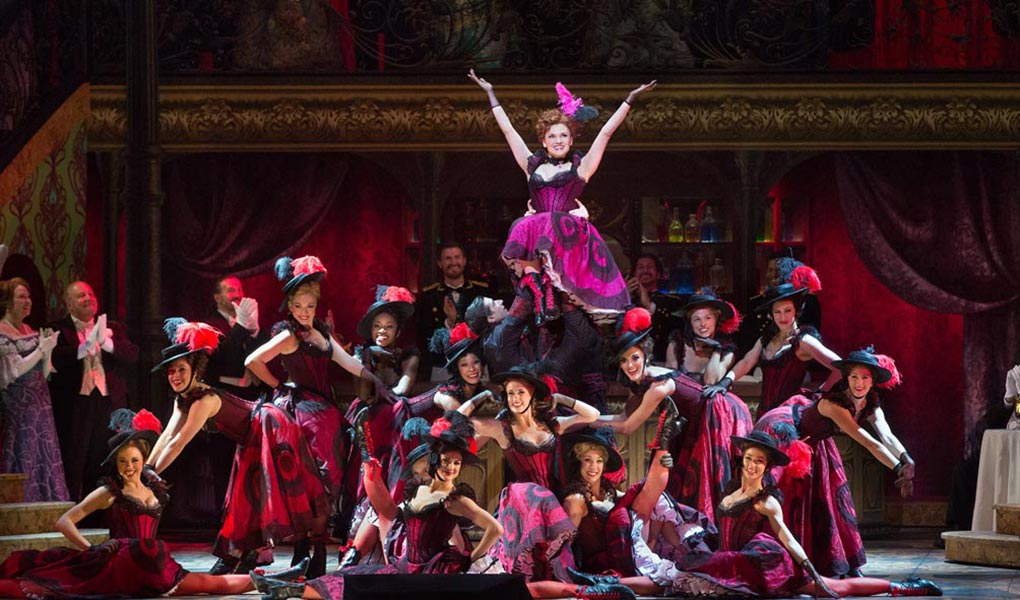 Lehár's The Merry Widow: The best part of this "opera" is the music and dancing. The singing is not bad; it's just in English and there is a lot more spoken dialogue than singing. It feels like more of "musical" than an opera, then.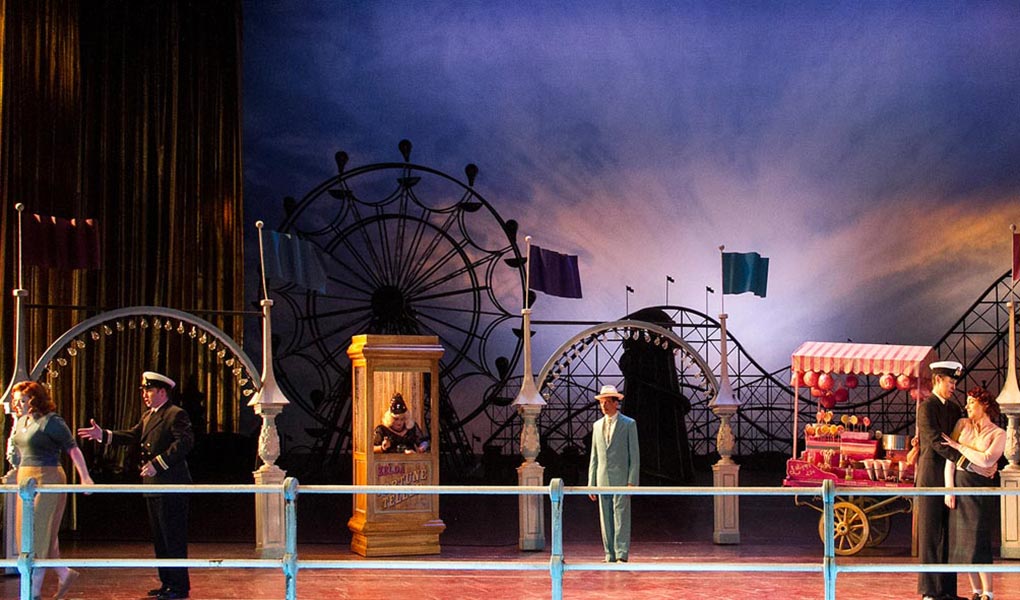 Mozart's Cosi Fan Tutte: Oh, Mozart. His opera is so…Mozart. The music is catchy and clever. The pianoforte is delightful. But…the plot is borderline sexist and misogynistic. Oops, that makes it a challenge for me to enjoy! The production was oddly set in the 1950s, though, and mostly at a theme part. The production included actual fire eaters, sword swallower, a snake handler, and more. Bizarre. I think I saw this opera staged at The Bijou theater in Tennessee when I was in grad school, but maybe not?
Mussorgsky's Boris Godunov: The most disturbing opera I have watched. It's graphically violent. The police beat and murder the people. The mob beats and murders the police and boyars. All of this is shown onstage with fake weapons and blood. Most of the characters are despicable–even the leads. I didn't care about any of the characters, and that's rare.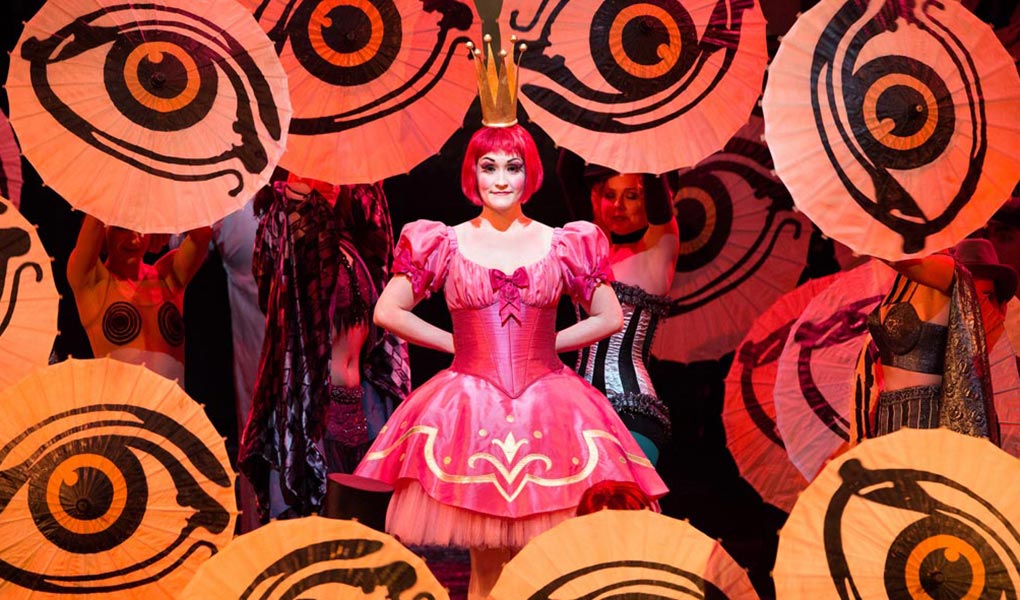 Offenbach's Les Contes d'Hoffmann: Oh, boy! A cross-gender-cast role. A female singer plays two parts, actually: one is a female muse; the other is a male friend (real or imaginary–it's hard to tell) to the title character, E.T.A. Hoffman (based on the real poet). I love that this opera is all about imagination and the mind. It's about what inspires this poet and how he sees the world. Oh, and there's a robot love interest.
Puccini's La Boheme: This was the first Met opera stream I watched. I wish I hadn't missed Carmen the night before, but oh well. I had to see the opera that inspired Rent. I knew the plot already, but I had never seen the opera in full. This production was well cast, and it was a lot of fun to watch. I really enjoyed it. I watched it all in one sitting in an evening.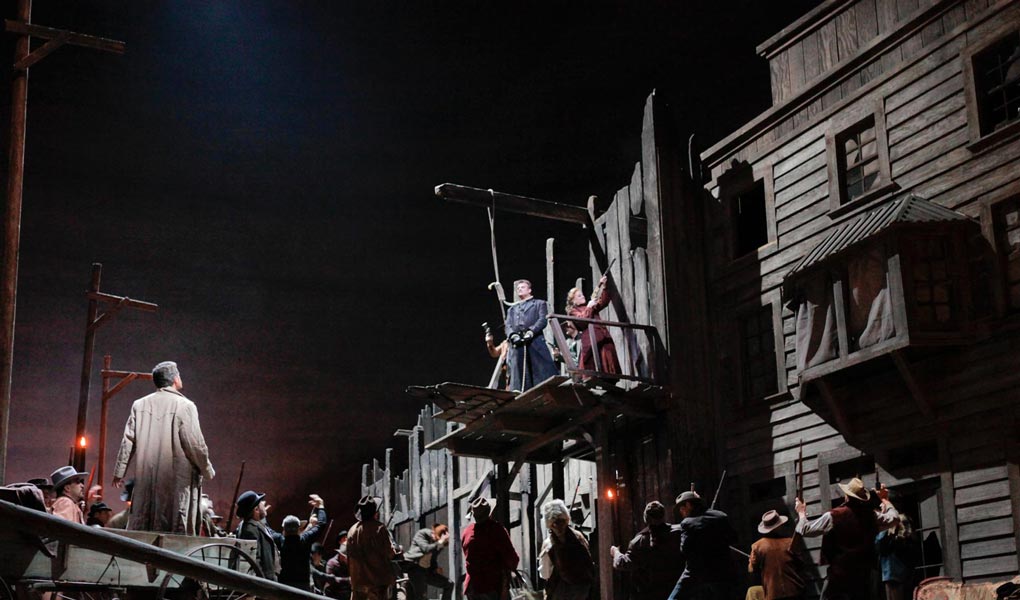 Puccini's La Fanciulla del West: A hybrid Western/opera. I was amazed by how it felt like I was watching an old Western movie, but as an opera. There was a saloon, a rabble, a showdown, guns, horses, cowboy hats, romance, Jesus, and a lot of singing. One of my favorite operatic singers, Deborah Voigt, was in the production.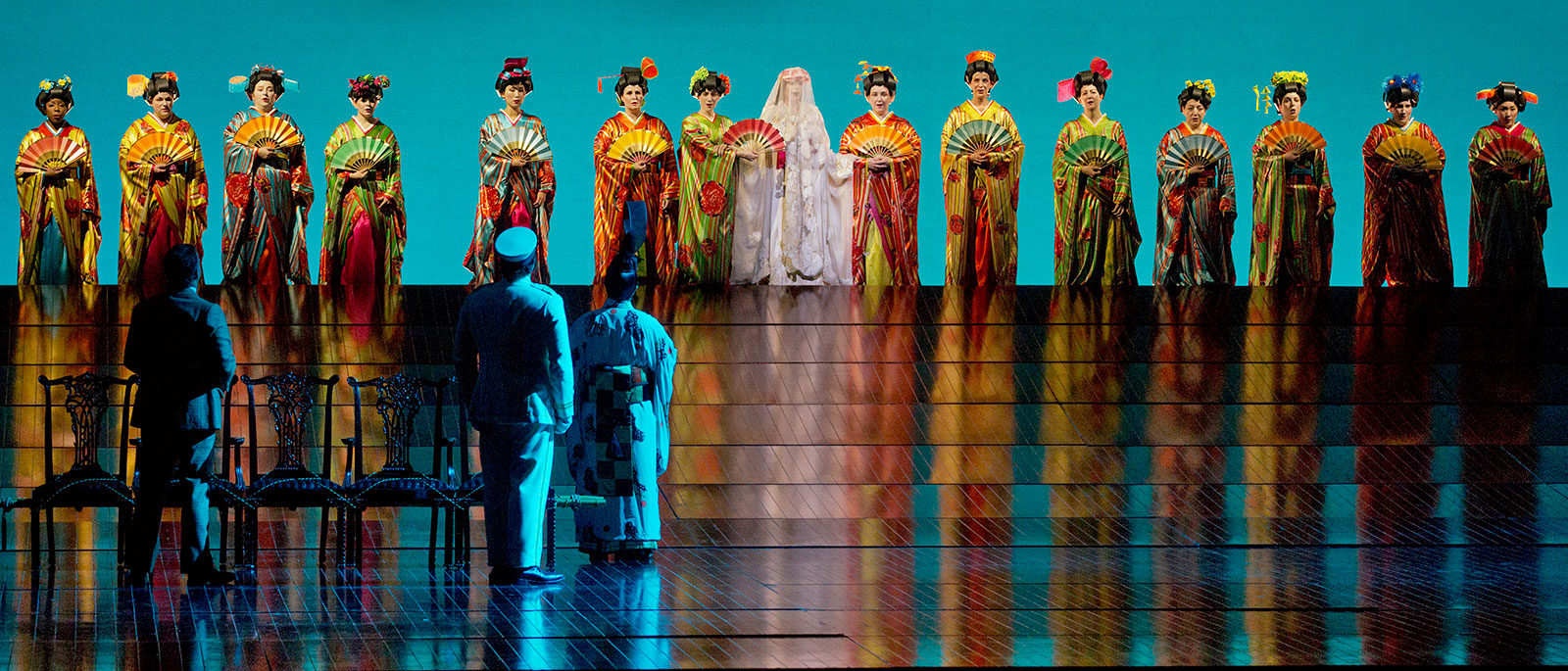 Puccini's Madama Butterfly: I remember seeing this opera in person at the Tennessee Theater sometime before 2011. I was told it is one of the most famous operas, so I expected to love it. I thought Pinkerton was a jerk then, and now after watching the Met's production I am convinced. God, this is a heart-breaking opera! The Met's production, of course, was amazing. It even had puppets in it!
Puccini's La Rondine: This one was bittersweet. The Met production was set in the 1920s, so the costumes and set were beautiful. Two of the best singers starred as the lovers, and what I really like about the plot is that no one is trying to keep these lovers apart. What ultimately breaks them up is the idea of societal shame. The woman is what you might call in 20th-c. terms a mistress, but she falls in love with a stand-up guy who wants to marry her, and she decides that she cannot do this because it would jeopardize his reputation. I almost cried when I watched this one because it felt so real, contrary to so many operas that feel removed from the real world.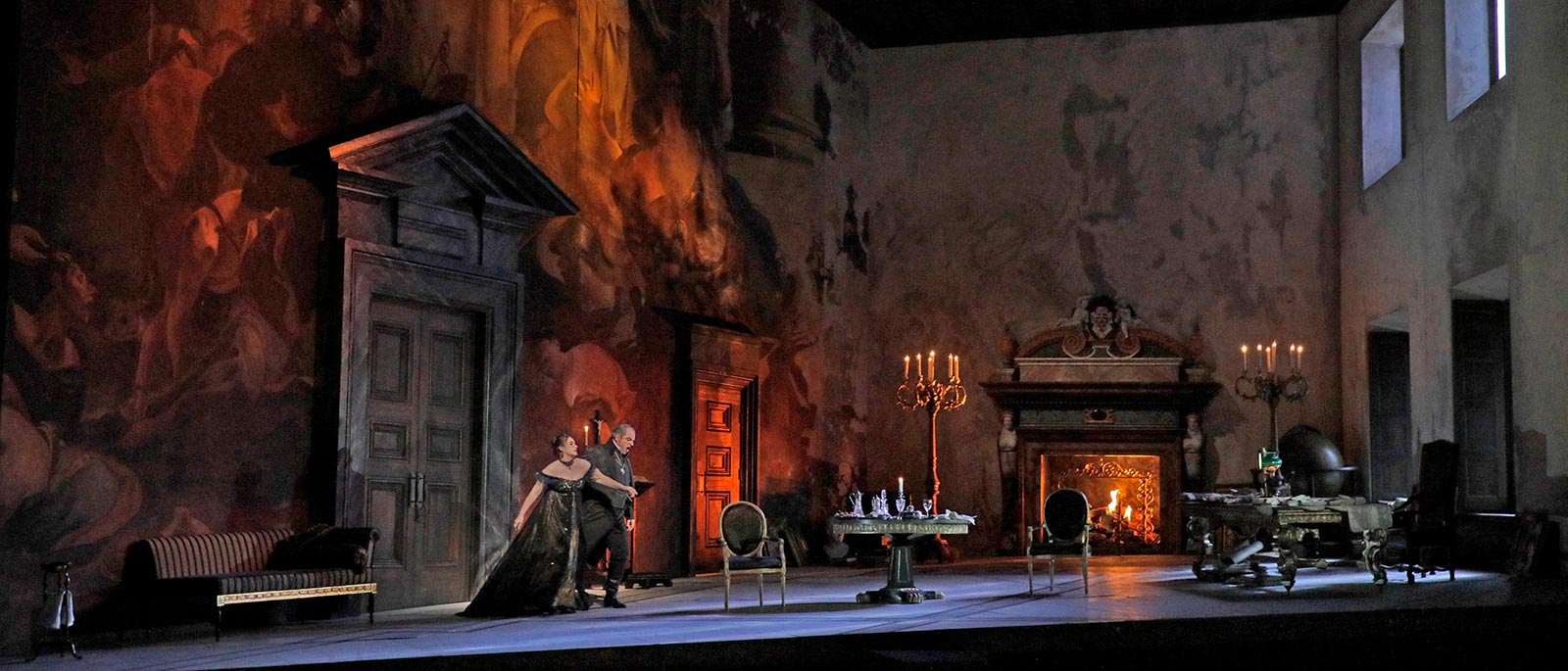 Puccini's Tosca: I didn't realize this opera's story is based in part on Othello, but the evil Baron S. compares himself to Iago, and what follows is reminiscent of the "ocular proof" from Shakespeare's play; however, it's not a man who is jealous and seeks revenge on his lover, but the woman, Tosca, who does so after being tricked by the bad guy. Luckily she has a change of heart. Unfortunately, she ends up betraying her lover in trying to save his life while he is being tortured by the secret police, the head of which molests her, but she comes out on top after she negotiates freeing her lover and kills that guy. But then there's another twist in Act III, and Tosca and her lover die! Oh, the anguish!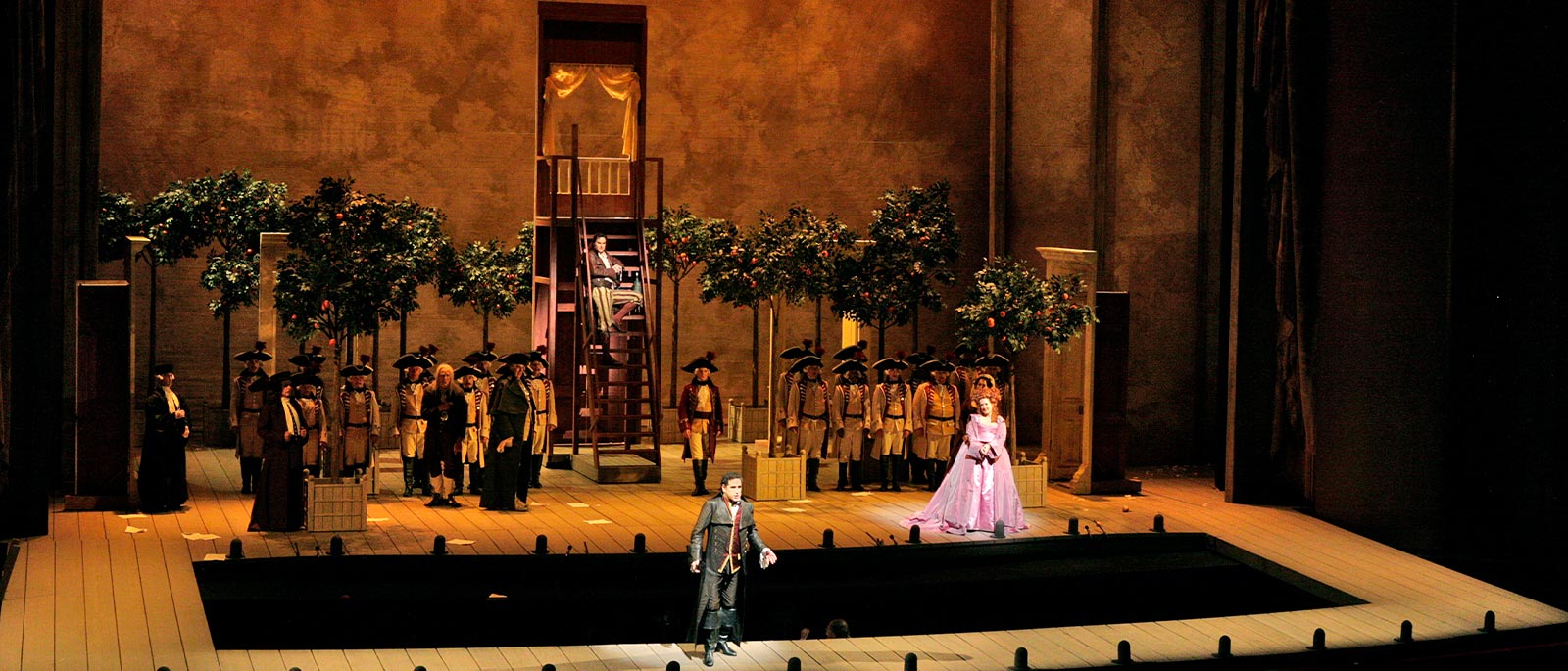 Rossini's Il Barbiere di Siviglia: This one made me laugh. The singing. Oh, the quick singing! Such a famous opera. I'm so glad I got to see The Barber of Seville. It's funny, clever, and delightful. If you ever get a chance to see it, you must.
Rossini's Le Comte Ory: This was a fun opera full of cross-dressing–some written into the opera (men dressed as nuns) and another due to cross-sex casting. A female singer played the part of a male love interest, which made it even more interesting in a bedroom scene! The staging was fun too–it was set on an 18th-century stage to give the viewer the sense of watching a play (supposedly set in the 1200s) within an opera. Lots of levels of interest with this one. I watched part of this one at night and the other half in the day time.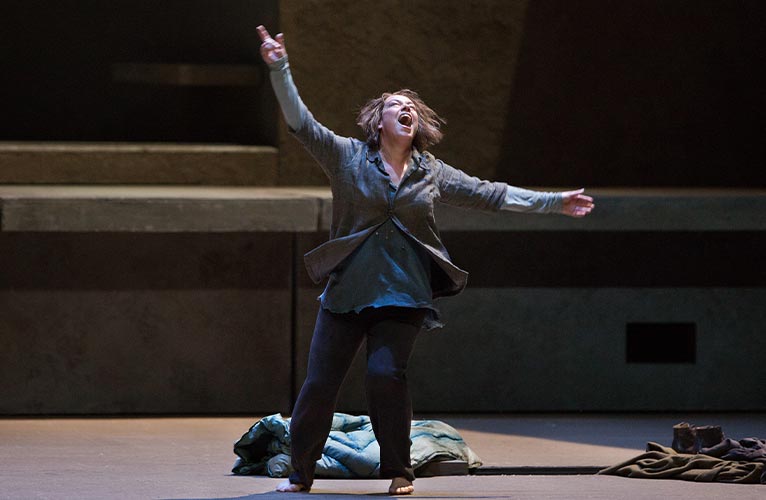 Strauss's Elektra: Holy hell, it's based on Greek tragedy, so you know it's gonna be intense. And it was. The production I saw was set in a kind of modern-day/timeless world that was Greek, but not ancient. The staging was minimalist, and I appreciated that, but gosh it was painful to watch this one. The style of singing was jarring (wait til you get to my Wagner posts below). Everyone is miserable. Everyone. The end is weird, but at least not graphically bloody as I was expecting. Yeah, I watched this late at night and then couldn't fall asleep.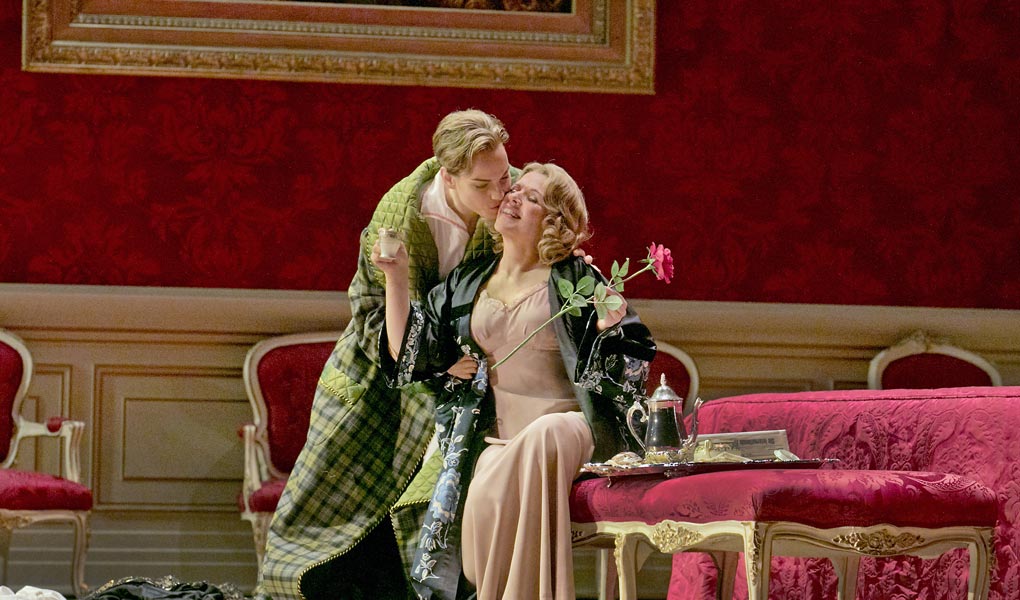 Strauss's Der Rosenkavalier: Another cross-dressed opera. A young male lover was played by a woman, and they are in love with an older, married princess. This one isn't a comedy, though, like Le Comte Ory. It's a melodrama. There was a lot smooching and caressing in this opera, and it was interesting to see the Met being so progressive (meaning–so 21st-c.) in its openness to same-sex desire. The Puccini opera could displace the desire through its almost farcical nature. This one shows the intimacy of true love and the hardships of real relationships. One more thing: the actual men in this opera are all man-handling jerks.
Tchaikovsky's Eugene Onegin: Oh, the suffering. Friends fighting. Unrequited love. Pride. This one has all the emotions…and a duel scene. (Yay?) Plus, the staging was minimalist while at the same time colorful and creative–lots of bright colors, everything kinda square and off-kilter. I enjoyed it, but I remember dosing off a few times while watching it late at night. I really shouldn't watch late at night if I get up early. I remember having gotten up at like 4:30 a.m. that day. (thanks, anxiety!)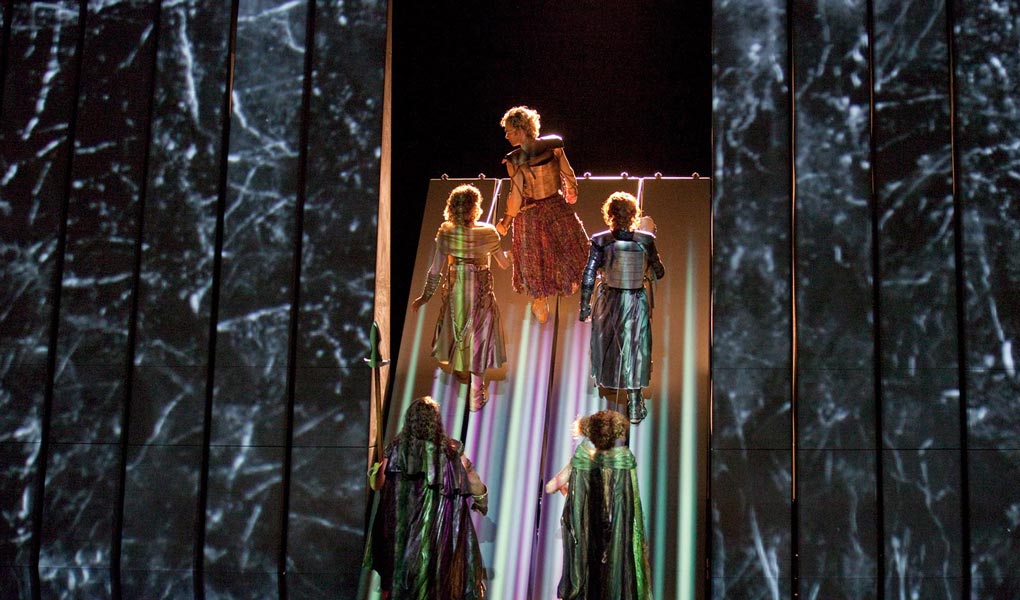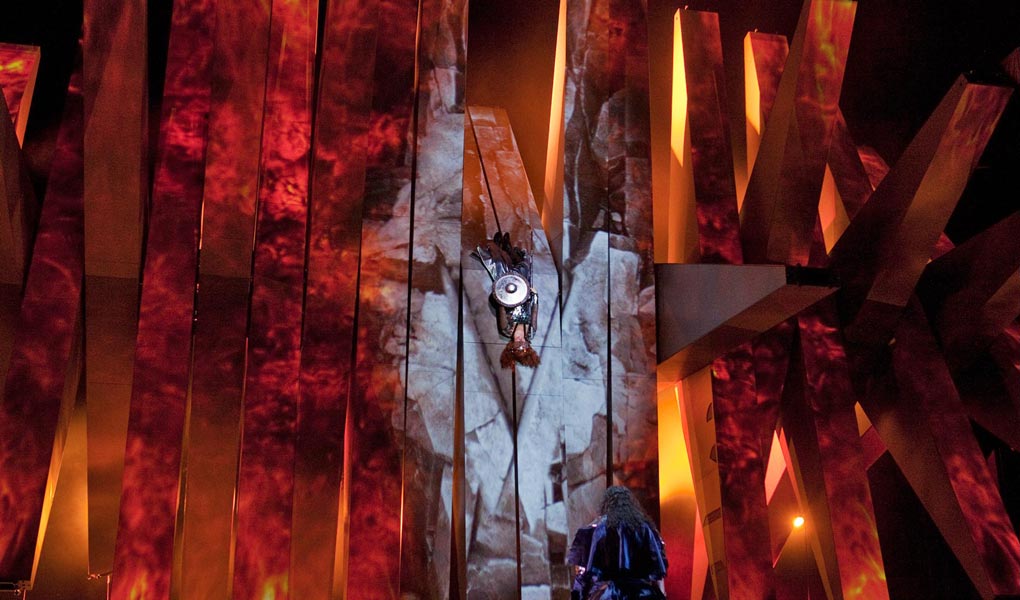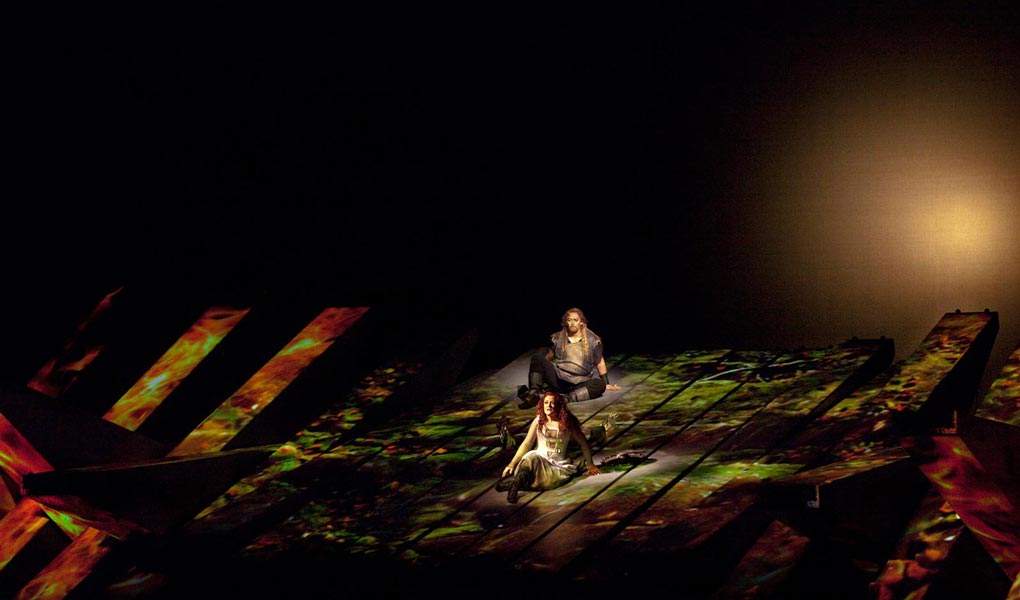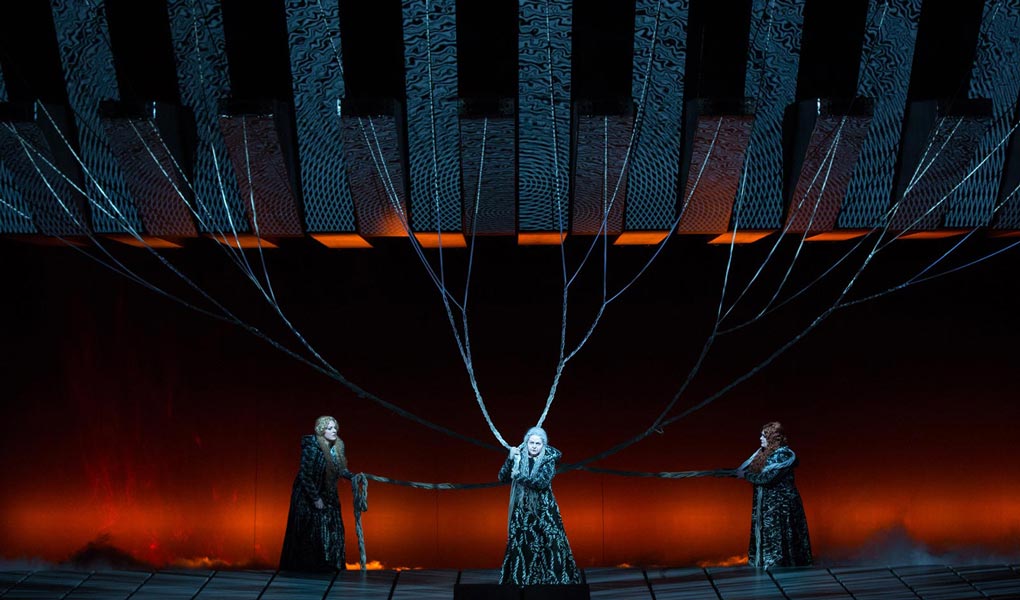 Wagner's Ring Cycle (4 operas over the course of 4 nights–like 20 hours!) Das Rheingold, Die Walküre, Siegfried, and Götterdämmerung: OMG, I've always wanted to listen to the entire ring cycle. I never imagined being able to see the operas. Now I have done this. I watched each opera in the series, and whoa am I so glad I saw them at the Met (well, you know what I mean). These productions included an amazing mechanical stage apparatus that twists and turns and is the size and height of the stage. Pieces move. Actors/singers would run up and down the device, sometimes with wires.
That alone was worth watching the operas, but the music was fantastic–everyone knows the sound of Die Walküre. Dun-da-da-dun-da-dun-da-da-dun-da-dun-da-da-dun-da, dun-da-da-dun! The horns!
And whoa, the plot! I mean, hello, this is the original Lord of the Rings. OK, not really. Tolkien, apparently, vehemently denied being inspired by Wagner. And yet. If you know LotR and you know the ring cycle, you can see some parallels. Regardless, I absolutely loved watching this series. I loved the Rhine-maidens. I loved the Valkyrie, especially Brünnhilde. She is one of my favorite characters now. It was also really fun to watch the Wotan/Wanderer character (we know him best as Odin) develop.
Even though there are four operas, I actually watched them over something like eight days because each one is so long–most were about 4+ hours. I feel like I have checked off some lifetime achievement now that I have seen the ring cycle. Quarantine achievement unlocked!
Wagner's Die Meistersinger von Nürnberg:
I watched this one while I was working, so I didn't pay as much attention to it as I could have. It was entertaining, though, but I don't have much to say. I think it was about a singing competition to win a girl. 😦 Heck, I don't even remember finishing it.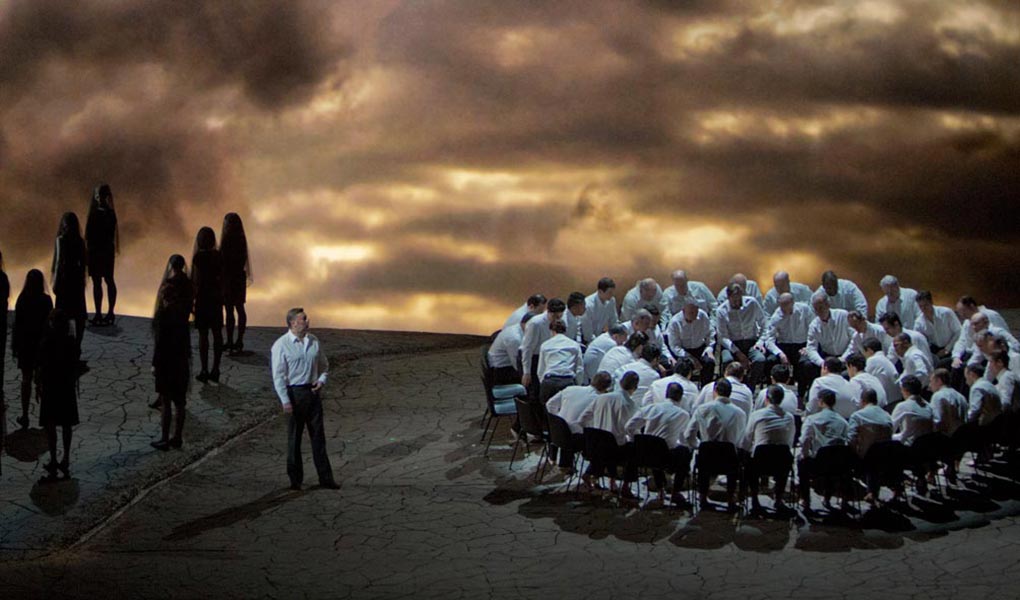 Wagner's Parsifal: You know, watching and listening to some Wagner productions is easier than others. This one was haaard to listen to, y'all. I mean it was long, painful, and non-melodic. It was like hours of people singing slowly and did I say painfully? 🙂 The staging was cool. I really appreciated that. It was an art piece, really, but the singing. Oh, kinda like nails on a chalkboard. That's the version of Wager that's not fun. Just wait until you read my post below about Tristan und Isolde.
Wagner's Tannhäuser: I also watched this one while I was working, so I didn't pay as much attention to it as I could have. It was entertaining, but I don't have much to say except I remember thinking that the two singers didn't have a ton of charisma together. I did appreciate how Tannhäuser was shamed for having spent a ton of time in Venus's house (yup, that Venus). He wanted to marry a virtuous girl, and e'rybody was like nope! This was one of those everyone dies operas.
Wagner's Tristan und Isolde: This one. I could not finish this one. It was the first of the Wagner operas I watched. At first I was super excited. The set was amazing. Then the singing began. I was like, what is this? It didn't sound anything like Puccini or the Italian and French operas I had watched. Those operas had beautiful songs. This one really felt like people were speaking operatically. And the vibe was so painful and misogynistic. Really hard to watch, so I gave up after two hours.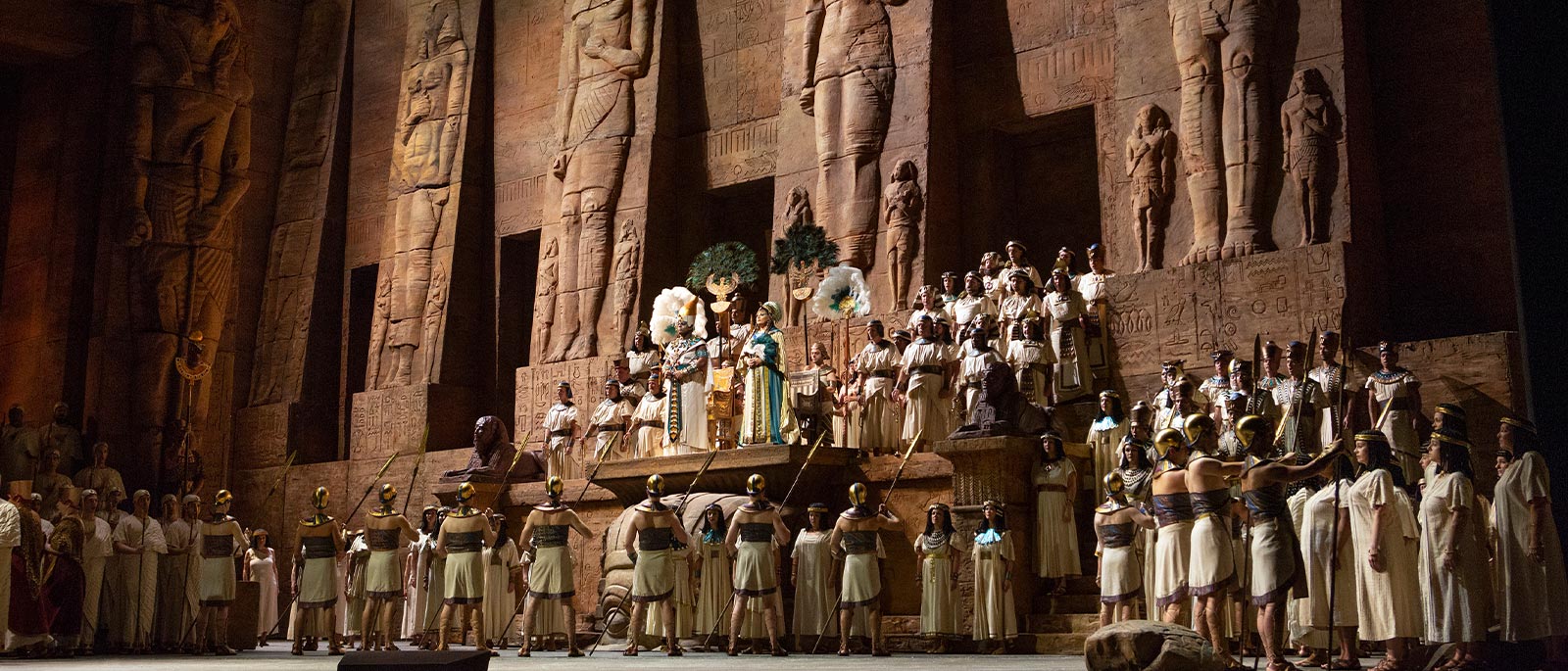 Verdi's Aida: I'm definitely a Verdi fan. He's the yin to my Puccini yang. Aida is a great opera–it is the total package: great music, great singing, great storyline, great costumes, great set…and this staging was a big wow! The choice of singers, too, was great. I love the Anna Netrebko and Anita Rachvelishvili pairing. These rival queens show up in a few operas I've seen. They are great together. I felt the chemistry in this production, and I'm so glad I got to see it.
Verdi's Don Carlo: I really enjoyed this one, too! It was the first time I saw/heard Roberto Alagna, and I became an insta-fan. I like everything about his performance here. The storyline of this opera is also really moving and fantastic. The prince falls in love with his intended bride and she with him, but then her father marries her off to the old king. OMG. Then there's the loyalty subplot going on with the prince betraying his father by supporting a rebellion, and he is sent to prison. There's a bromance going on in the opera, too. The set was amazing. Can you tell I loved it?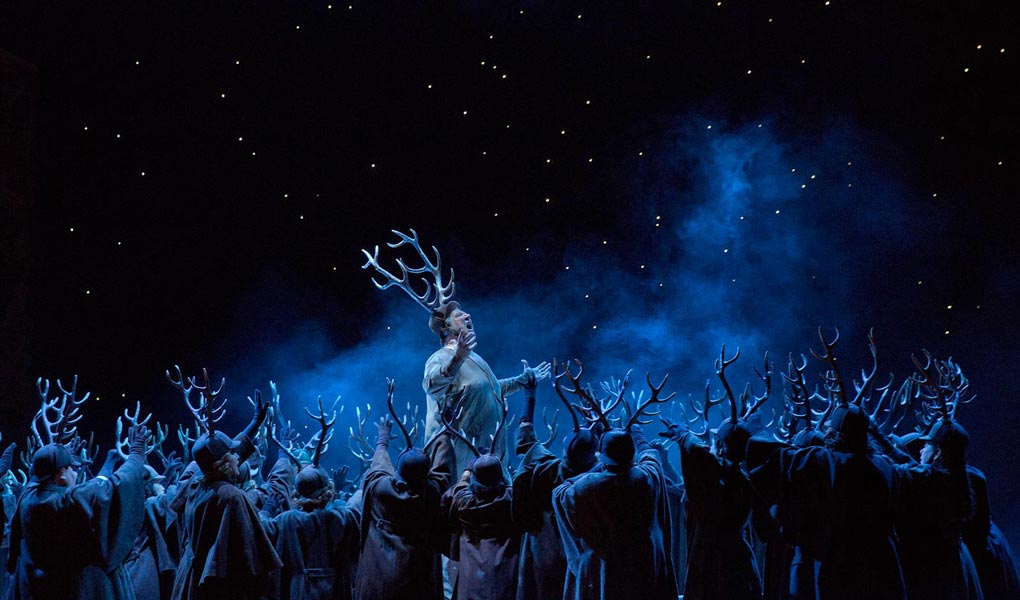 Verdi's Falstaff: Verdi is so versatile. He has these amazing, sweeping, tragic love stories. Then he also has something fun and playful, like Falstaff. Shakespeare fans know Falstaff. We know the Merry Wives of Windsor, too. This opera has all of that and more. The Met production I watched was set in the 1950s, which was cool. The guy who plays Falstaff apparently has been singing that role for his entire career. It was neat to see this one.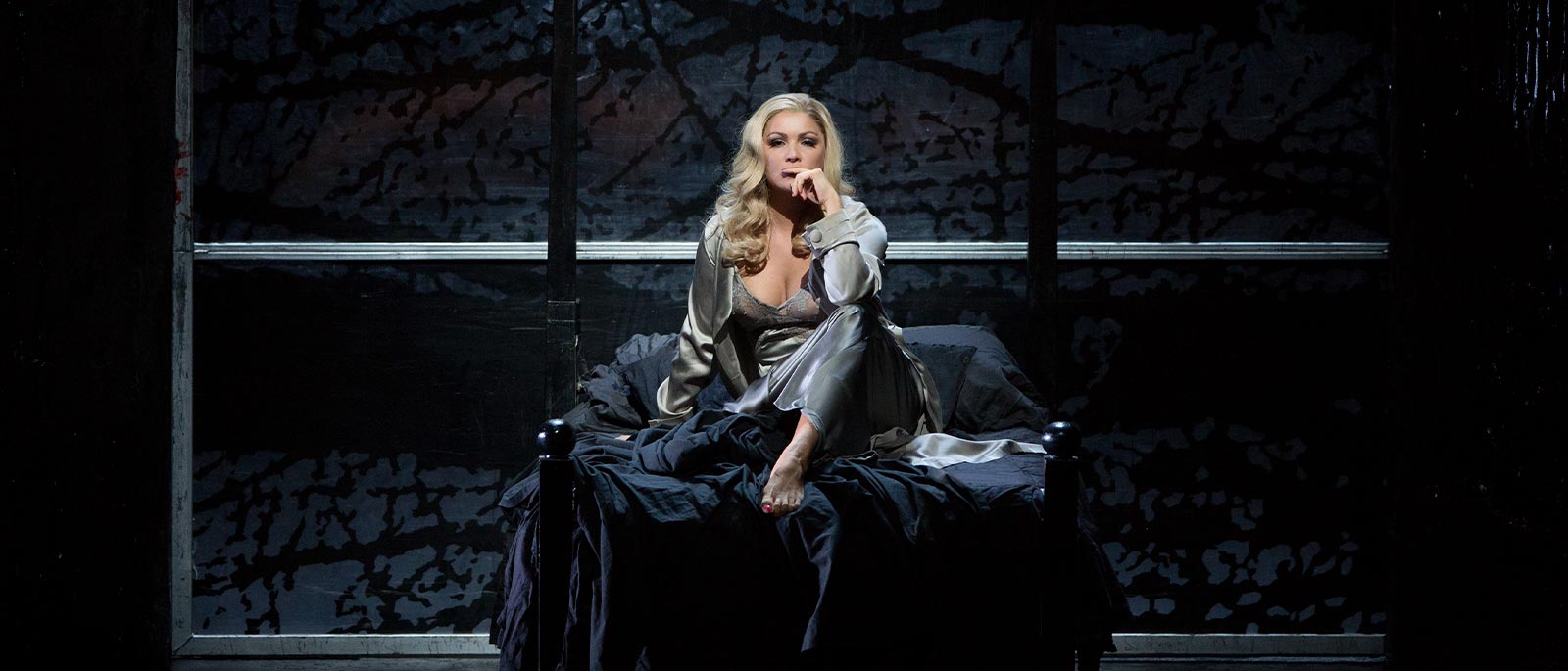 Verdi's Macbeth: He sure did like Shakespeare! I'm glad I got to see this production. It was riveting. The performances were stellar, and the staging was haunting. The witches were like a coven, not merely three. Lady M was really devious, and Macbeth was really a bad guy. You know he's a bad guy because they chose a baratone to play the part! The murder of Banquo always makes me sad, but this one really hurt.
Verdi's La Traviata: This was my first Verdi opera to watch, and I fell in love. I fell in love with Verdi. I fell in love with Diana Damrau. I loved everything about this opera–from the beginning we know we are going back in time, and we learn how Violetta came to be in the sad, on death's door state she finds herself in at the end of the play. It's like we are in her dream in which she goes back in time and relives a certain portion of her life. This is also the first opera I saw with Juan Diego Flores–he's such a great singer and performer, too.
Verdi's La Traviata AGAIN: I'm glad I have had the chance to see two Met productions. The first one I saw (listed above) was staged in 2018. The second one is from 2015. The first was set in the early 1700s; the second is "timeless" but looks to be 1960s-1980s. The set is a bare set that slopes, and it has a gigantic clock in it to mark the passing of time. The doctor remains on stage for much of the play, but he is really more like Father Time or a Grim Reaper figure. The singers, as in the other production, are Met all-stars. The tenor, Matthew Polenzani, I've seen in a bunch of productions; the soprano I saw in La Fille. After watching La Traviata a second time, I can say without a doubt that this is my favorite opera.
---
I am going to keep watching opera, but I'll end this post. I am grateful to The Metropolitan Opera for giving everyone the gift of free opera streams. It has given me something to look forward to every day. It has reminded me of the power of a great story to make a difference in everyone's life.