#whatprofessorswear
I finally did it. I finally bought a sweatshirt dress! I have wanted one of these for a long time. I like to wear dresses sometimes, but I love to wear sweatshirts. Why not combine them? It's a mashup, y'all!
Last year on Black Friday (which, I repeat, is like a week long now), I bought this dress from the Gap Factory store online and got it on a deep discount: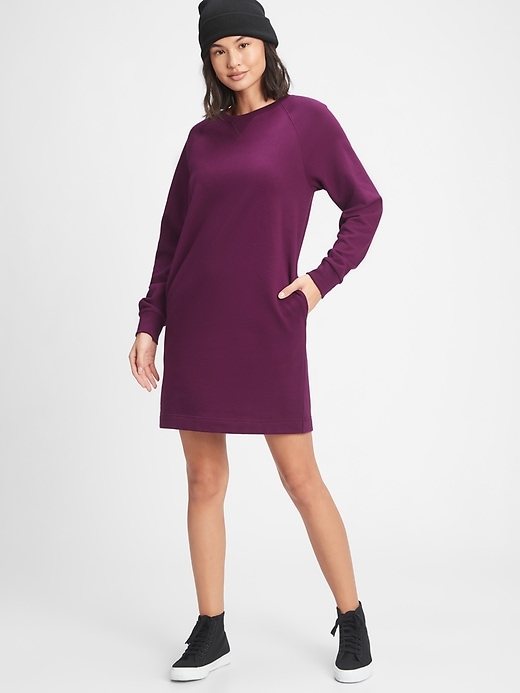 This dress is super comfortable and comes in four colors. I love this color: it's called "beach plum." I don't know if such a thing exists–beach plum?–but I like it.
I also love that this dress has POCKETS. I know, right?! Pockets!
But the best part–and pockets are already the tops–is that this dress comes in petite, regular, and tall lengths! I got a tall dress, and when I sit down the bottom does not come up near my booty! This is amazing.
I might go buy some more. Maybe one in every color? 😀